We are halfway through the year and trends in web design are already very clear for the coming months.
Therefore, today, we want to make a compilation of the 10 latest trends in web design 2019.
After consulting all the experts and gurus in the field, we discovered something that we had already intuited. The mobile phone is the most used electronic device to surf the net, so everything has to adapt to it.
The trends that are disappearing and those that appear are very related to improving the user experience from the mobile. Everything that has been done, or will be done in 2019, is designed so that from the mobile any user can read, listen or see the content without any type of difficulty.
Another clear trend for web design is differentiation. Apply a whole set of formats, colors, texts … that clearly differentiate you from others.
It could be said that there are two very clear trends when it comes to designing and redesigning the webs. Or there may only be one, but with one condition: to be original and clearly differentiated from the others by creating a web designed for the mobile.
We will start with the trends in web design 2019 and then I tell you what is being left to do as far as web design is concerned.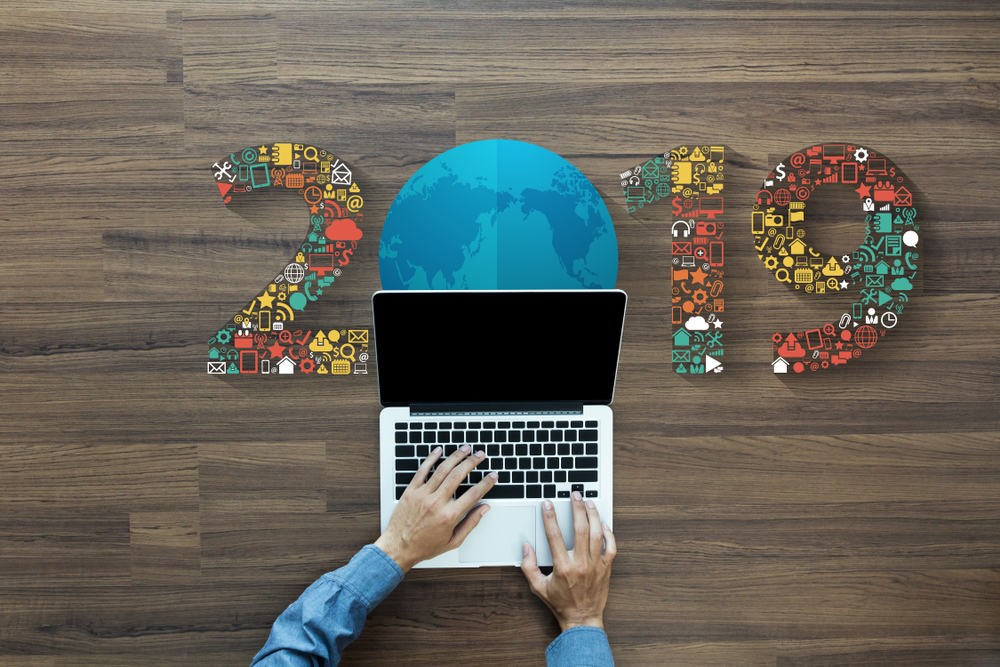 10 web design trends that you should keep in mind this 2019
All the changes that experts say will be imposed on the web design for the next half of 2019 can be synthesized in a list with the 10 most important trends.
They are tendencies, and as such, in the end they may end up triumphing or not … but everything points to the fact that they will prevail when it comes to designing or redesigning them. If you are already interested in creating a WordPress website or managing another CMS, do not miss these guidelines to apply them on your website.
Let's start:
1. Simplicity, less is more
This is the general trend of the new designs. As we said, everything is focused on the mobile, its size, its capacity, its resolution…
A "simple" web loads a lot faster on a mobile, that's enough reason to get away from webs with many sections, colors, fonts, photos, buttons…
2. White background
Having a background of striking colors calls more attention, but then you have to fight with the color of the typography so that you can easily read the content.
This does not happen with a white background and the letter in black. The contrast is higher and this makes reading easier. Simplicity, cleanliness, minimalism… facilitating the consumption of content from the mobile phone one of the strongest trends of this 2019 web design.
And in this sense, as you can also read in several of the latest digital marketing and entrepreneurship books recently published, everything is tending to resemble the type of reading traditional books: white background (or substitute) and black texts (or some of the dark gray variants).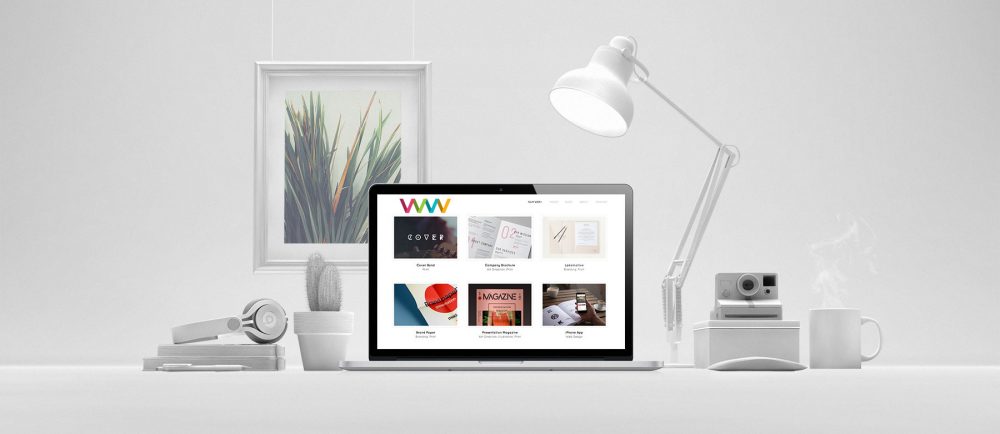 3. Gigantism
Another very clear trend in 2019. The images will now occupy the full screen, only when you slide the screen will appear the menus, buttons and different sections.
But this tendency to gigantism also touches typography squarely. It is logical, the bigger the letter, the easier it can be read from a mobile phone.
And here were are not talking only about the headlines or the subtitles, we are talking about the size of the text of each of the sections of the web.
It is not about putting such a large size that prevents reading. The idea is to use a font size large enough so that each line does not have more than 5 words, if you read it from a mobile phone.
4. Differentiation
In a digital world with millions of webs published and hundreds of them dedicated to the same thing as you, whatever you do, this trend is very logical.
This creation of web pages has been "democratized" so much that now anyone without the remotest idea of ​​web design, following the steps indicated by the different platforms, is able to publish their own website.
There are webs following a standard template, which uses standard sizes, standard typefaces, standard colors, standard sizes …
This is very difficult to highlight since your website ends up being almost identical to other thousands. And if you are like others, you end up going unnoticed in this global world of ours.
The differentiation in web design 2019 as a general trend. One will differentiate using different font sizes, different fonts, different colors …
5. "Handmade" typographies
One clear way to differentiate yourself from others is to use a special, different typeface. For that the "handmade" typographies are perfect.
Here we "sacrifice" a little the mobile usability by a type of letter that can not be read with great ease (sometimes) but that clearly differentiates us from the others.
6. Full-screen videos
We return to bear in mind the use of mobile for this new trend.
Before, videos were a small window inside the page or a simple link to a YouTube channel. Now videos are shown in full screen automatic so that the user can see it with the greatest clarity and image quality.
The problem with videos is that they are at odds with the speed of loading, so you have to be very careful when filling our websites with full-screen quality videos.
The content of the video may be great, but if this makes the web slow to load, the bounce rate will rise dangerously and the user will not see the video at the end.
Use the video, yes, but in moderation, optimized for mobile, compressed so that it weighs as little as possible, with good image and sound quality so that it is worth watching. And, of course, that the content of that video is useful, contributes something or serves for something.
It is useless to insert a video on your website just because it is a web design trend 2019. Everything has to have a sense, a logic.
7. Animations
Everything in web design is very visual. And there is nothing more visual than an animated GIF in which you indicate to the user what you want them to do.
The animations are very fashionable and they are very viral. Now is the time to create your own animations to make your website more visual, impressive and original.
Any publicist will give you thousands of ideas to create your own animations. Any graphic designer will create them optimizing them for your web.
In addition, any webmaster will optimize them so that they are easily viralizable.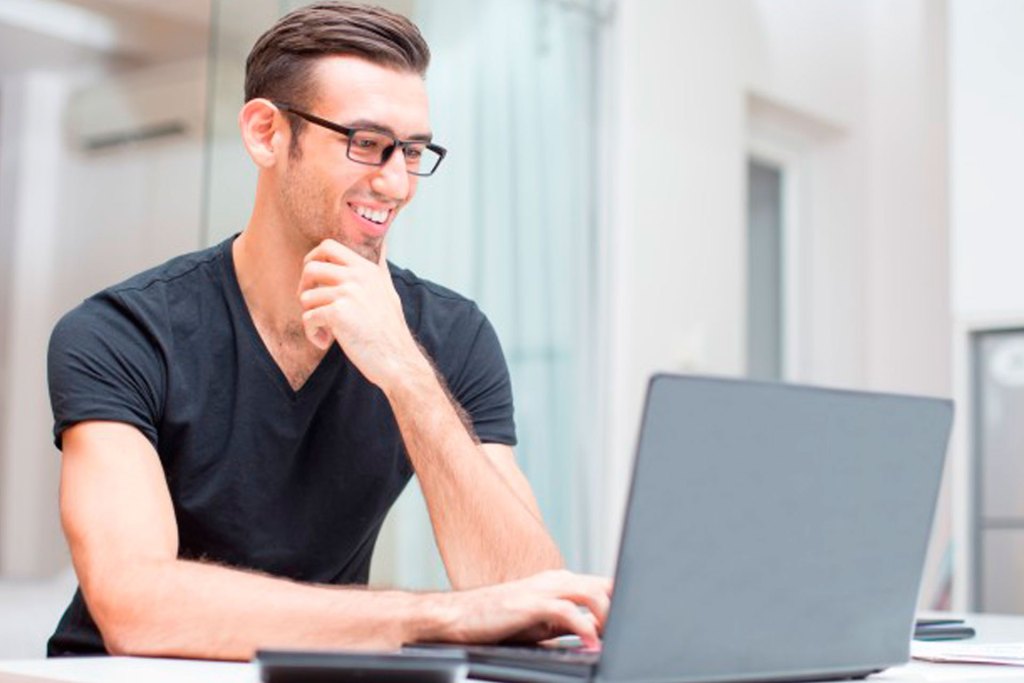 8. Images with their own personality
Differentiation and originality also have to reach the images you use on your website.
In a world of royalty-free photographs that a lot of people use every day, being original has a prize.
Use your own photographs and sketch or edit them, giving them your own touch, your personality, will make it more easily recognizable and you will be different from your competition.
Remember, if you are going to include text in your images, the other tendencies that I have already described: great typographies, simplicity, and cleanliness (less is more).
The small details of photographs will not look good, or go unnoticed, from the mobile. So use photos thinking about mobile view, how they will look in this type of devices.
But you also have to bear in mind that images slow down the loading time of the web, therefore, you should not use them simply because they are a web design trend 2019, but because they add value, add something, illustrate, draw attention to some appearance…
 9. Bright colors
We have already talked about white background and black letter so that the contrast is optimal when reading the content of a website from a mobile phone.
This cleanliness and simplicity is compatible with the use of bright colors, phosphorites, high contrast, to draw the user's attention to a specific part of your website.
We're not talking now about filling your new website with 'coloring', this would contrast with everything We've told you so far about the latest web design trends 2019.
But we do tell you that the use of bright colors, even fluorescent, to draw attention to a particular point or aspect of your website is a strong trend of 2019.
The cleanliness and simplicity of a website should be the maximum to be taken into account and, as a resource to draw attention and put the focus on a certain site, the use of this type of very striking colors comes well.
 10. Transparent buttons, diagonal graphic design
To finish with this list of the latest web design trends for 2019, we want to indicate two that are beginning to hit hard.
The buttons on the webs until now were highlighted in one way or another for the visitor to click on them.
A trend that is starting, and we do not know if it will succeed, is to put transparent buttons and only highlight when you pass the mouse.
This seems to be against the mobile usability that is the main idea of ​​all design trends. What is the point of disguising the "more information" button, "contact", "I'm interested" …?
Well, we personally do not know and we do not understand it very well either, but it's starting to be a trend … Not all web designers agree with this, that's why we've left this trend until the end.
It's a trend but we do not know if it will succeed and impose itself at the end of 2019.
In conclusion, you can decide which trend you liked the most and want to apply on your website! In the end, the idea is to combine what you want and what is more practical and successful.
Did you like these 2019 trends? If you're interested in apply them to your new website, contact our website designer team at South Carolina for the best prices!