On a practical level, it is important to ask what to offer with good development and web design. What the web wins and the brand it represents. The main thing is that it improves the user experience and, in the current web dynamics, the user experience is everything. Precisely, all the advances or changes that are made in the design and development have to do with achieving a better manageability by the user, apart from a more meaningful enjoyment. The experience involves from the moment they enter your page until they leave it. The ease they have to discover things, the coherence that they find and how pleasant they can be.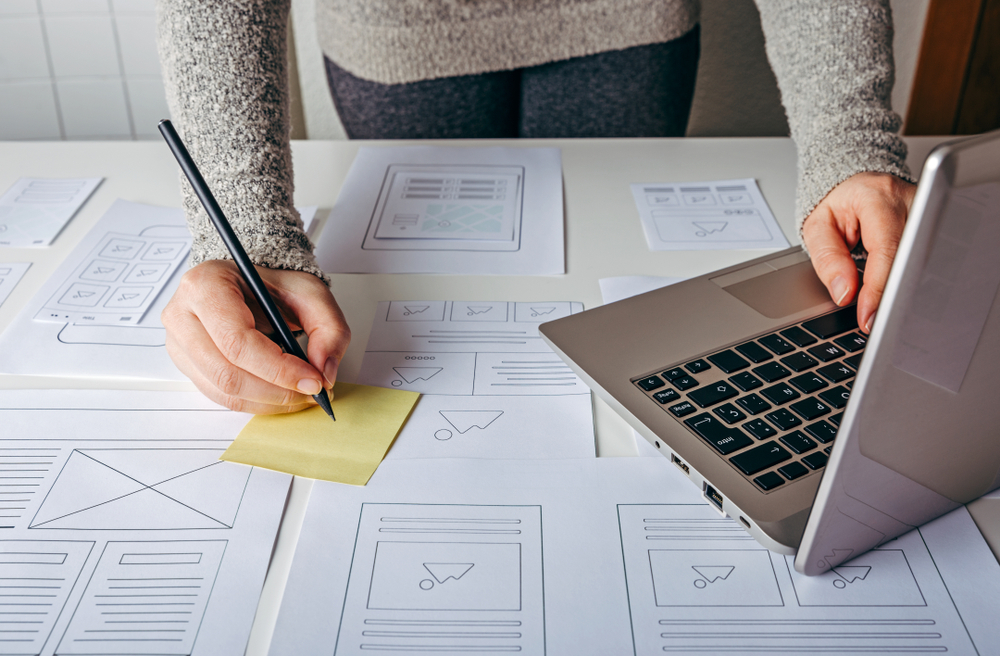 But although the user experience is a very important factor to take into account, the truth is that good development and web design also offer many other advantages:
Connectivity with social networks. A website properly interconnected to social networks offers the possibility that all the communication that is issued is more efficient and works with appropriate mechanics to receive a greater volume of public0. And not only that, but it also makes it easier for users to search for certain information more quickly and easily.
An important boost for SEO. Again, search engines reward a properly ordered and well-structured space. To appear among the first in the search results, it is necessary to make an investment to get to that point. For this reason, it is important to have an orderly and professional page structure to facilitate Google's spiders to find the pages and offer them to users during searches.
Good design and development are essential for safety. There are many differences between a correctly written code and one that has not been done by professionals. It is easier for viruses to enter the latter than the first, where everything is managed correctly. Therefore, having a good website can help to avoid this type of unforeseen events, and it must be borne in mind that recovering a web page is more complicated than taking the appropriate measures from the beginning.
The loading time. It is estimated that it has to be less than two seconds since in many cases people will leave after that time. This is one of the key points in the development that you have to work on and know how it benefits the company to improve the web loading time.
Bet on usability. Many users enter a web page from their mobile, it is important that they are prepared to offer an answer in the shortest possible time. Achieving this also implies a previous design work that manages to alleviate all kinds of difficulties. In addition, we must ensure that the pages are accessible to all types of users, regardless of their knowledge.
A greater conversion is achieved. It does not matter what you are looking for: visits, subscribers or, directly, sales. The number will always be greater with a website that has been made and designed by professionals. The reason is, precisely, that it guarantees all the above advantages of which we have spoken to you. As it is easier to locate the web, more users will end up on the page. Once in it, they can be handled easily so they will stay longer. If a page knows how to guide the user through its interior, it will be easier for it to end up buying something in it.
Therefore, you can optimize the results you are looking for thanks to implementing measures that facilitate, improve and allow navigation. It is an investment that offers an excellent means of communication with users or the interested public.
In conclusion, web design is an essential element in any business, since it is responsible for creating the public face of a brand online. It is something that you have to take care of to get the best results and so that you can enjoy all the benefits that a well-maintained web offers you.
For more information on web development and design, do not hesitate to contact us.